War, Music and Peace?
WAR
What is war? Is it something you read in the books about history? Epic battles, the heroes and the villains. The good and the bad. It was all there, but it was all back in time. Washed out with a sand of time - all gone, but never forgotten. Lessons learned, and we say "never again".
The wait. Us - humans, while considering ourselves as the most advanced species in the known Universe (ironically), basically are still animals. And as such, we possess instinstincs, hidden deep down in the unconscious. Animals can feel the encounter of the earthquake, wildfire or tsunami before it happens.
And so do uswe. We feel that something terrible just might be going to happen, and it is right around the corner. We push back this gruesome sensation as much as we can. We just resort to not believing it. But the fact is - it is there, and it is for a reason…
The beginning. The night it all began, (24th of February), many of us had a really rough sleep. That sensation that things may go south, was taking over. The hope was that there will be a new day, and life will go on. But it wasn't the case.
Understanding. There is no way you can get prepared for this transition. It strikes you like lightning in a plain field - out of the blue, with no warning.

"Boom!" - first hit. Still half asleep, you listen really hard in the city that still sleeps, double checking if it was not a car crash or fireworks.

"Boom!" - second hit. And this is the moment you don't need to believe it any more - you know it. The war is here.

MUSIC
The beginning of 2022 was met with high hopes by, Vibronica Festival team, organizers of music and arts festival that takes place near Kyiv every year since 2014. It all started with our desire to listen to our favorite artists live in Ukraine and in 2020 it gathered about 2000 fans of multicultural art on four stages under the same sky. During 7 years, more than 150 musicians from five different continents have performed here.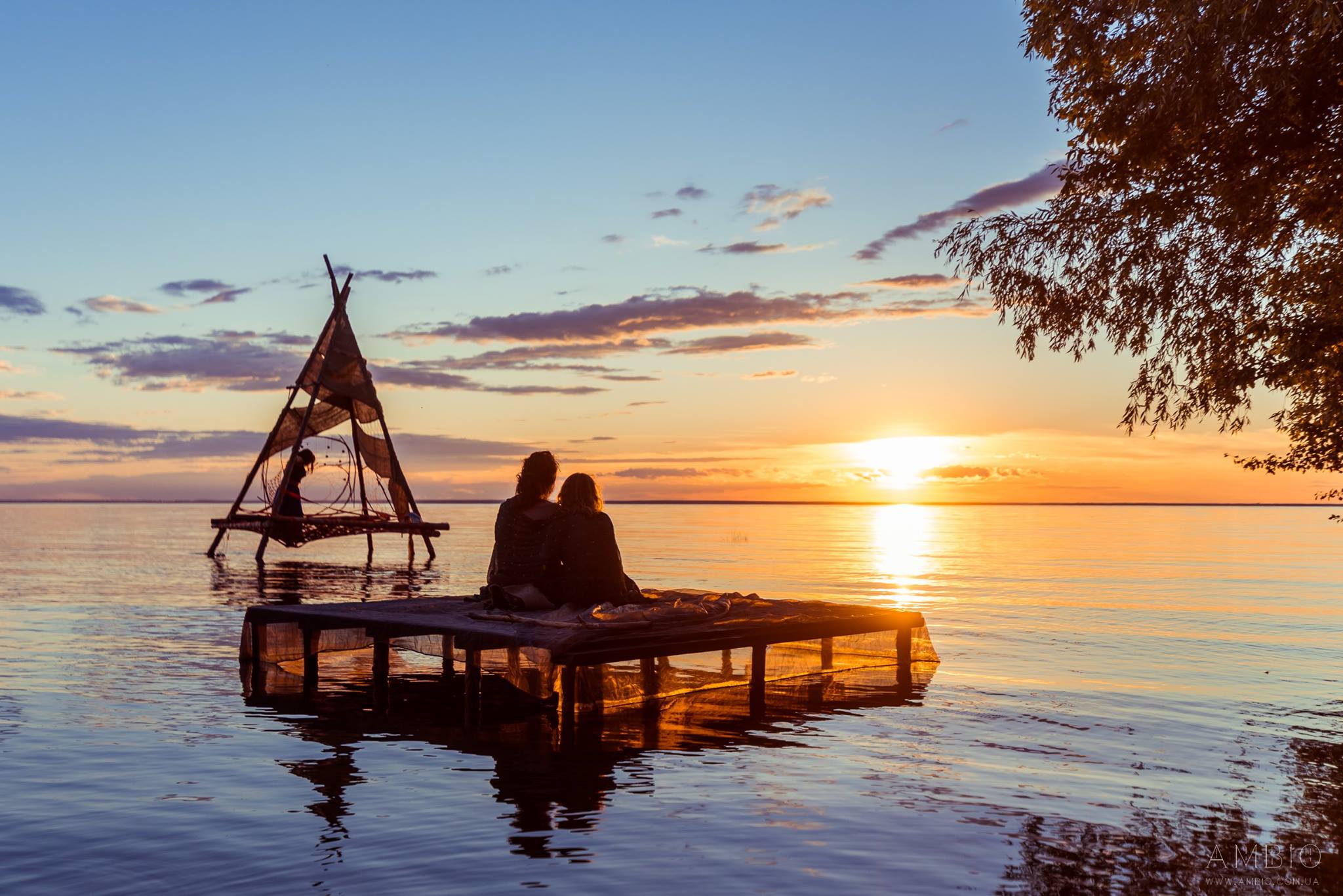 Although heavily impeded by COVID-19 pandemic like most of the cultural events, me and my friends, a team of organizers, were planning our next summer festival. Booking artists, working out the festival conception and design, doing what we know and love to make it happen.
We already had a war-time experience of curating a festival during 2014, when Ukraine was invaded with the hands of Russian-backed separatists for the first time . It was not easy, but we managed to create this platform of freedom, unity and love. It allowed people to add their vision of beauty to this little world and feel at peace at least for some time.
This time, however, there was no chance we could keep on going with the festival.
Almost everything was set to a stand still. Everything, but not us.
PEACE?
When we finally realized that invasion was actually happening, everyone had to make tough decisions, and take action ASAP. There was not too much choice - either you pack your bags and get away to relative safety, or join the fight. Many of our friends and loved ones chose the latter on day one. Others joined the common effort as blood donors, volunteers, and helping refugees, while still in great danger of shelling and air raids.
Initial animal fear and frustration was gradually transferring into pure hate, then to terrifying emptiness inside, then to adrenaline rush…. Then again to fear and this roundabout goes on and on and one. Just the depth of each feeling is different every time. More and more hate prevails. But one feeling that appeared initially, on the very first day that never left - Proud! Proud for the country, for the military, for people. Product for Ukraine and for Ukrainians! Because what our people do now is unbelievable! We all stand for each other, we fight! For our freedom, for our homes, for our children, for each other!
Our team of Vibronica Festival have also taken action to help those who are there to serve and save civilians. In this weird period of our life, we aren't compromising human values - there is always space for love, kindness and support for the loved ones. There is always hope that war torn land can be rebuilt, and there will still be space for culture, music and diversity under the peaceful sky. But we're not there yet.
Many of our cities are now taking heavy hits from air raids and shelling - schools, maternity hospitals, residential houses, homes. Gruesome pictures of war-torn cities speak for themselves - Kyiv, Kharkiv, Zhytomyr, Chernihiv, Okhtyrka now look like WWII pictures…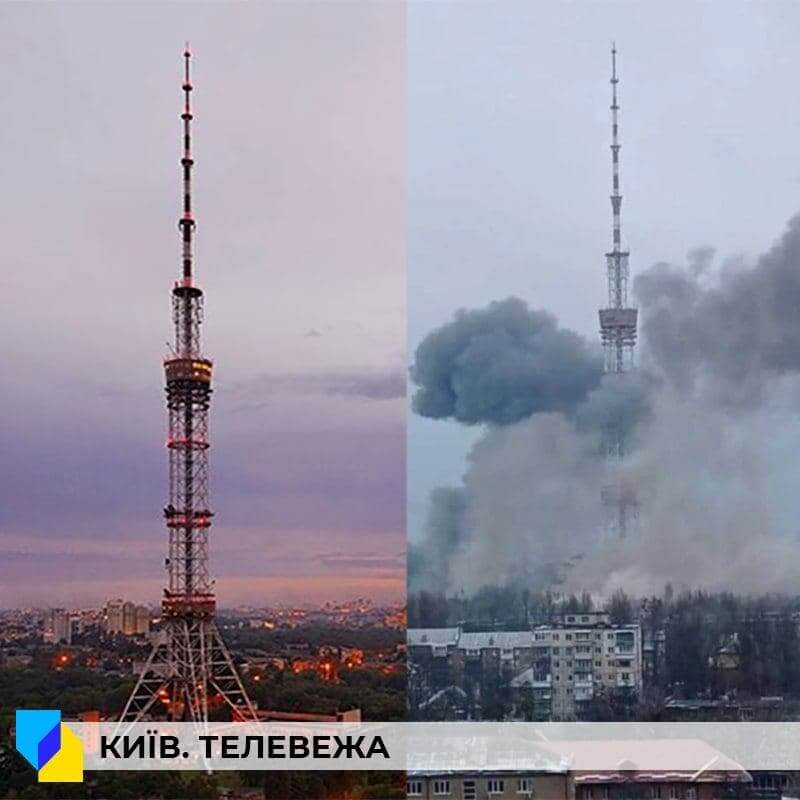 And while the destroyed property - homes, businesses are bearable, loss of a human life can not be undone…
There is a lot of courage and morale, but the supply of basic personal protection like helmets and body armor vests is still lacking during these days. Those brave men and women, fighting for peace and for the future of a civilized world are taking a great risk, during this darkest hour.
At the same time we feel that not all is lost, as the darkest hour is just before dawn.
But is it in our power to make the change?
To make more people return to their families.
We feel it is.
This is why our Vibronica Festival team is now a part of a nation-wide struggle. We are raising funds to support those, who fight with basic protection:
Helmets
🦺 Body armor vests
🛡️ Other protective items
YOU can make the impact. Every number you see in the news is not statistics. It is someone's husband, father, friends.
Your donation now is a saved life tomorrow!
Let's make them get back home and see that dawn, together 🌅
When the power of love overcomes the love of power the world will know peace.
-
Jimi Hendrix